When I was expecting my second child, Remy, I dreamed up, planned, and founded Evymama. The doors opened in 2007 in our original West Toronto location. My goal was to bring beautiful breastfeeding lingerie and nursingwear to the mothers of Toronto, who had, for the most part, never heard of nursing clothes. Most had never had a bra fitting. Today, past customers return when they need a bra or a baby carrier, knowing we'll find just the right thing. They love sharing Evymama with their newly-pregnant friends and family as their little insider tip- and we're so grateful for their trust. 
Evymama has always been a soft place for a new mother to land, with a lovely nursing lounge, changetable, and welcoming and relaxed environment. The store's specialty is no-appointment-necessary, stress-free, come-as-you-are nursing bra fittings, so a mother can conveniently get what she needs to care for herself as she breastfeeds. 
In addition to beautiful nursing & maternity bras, nursingwear, maternity clothes, designer maternity jeans, and baby carriers, Evymama now offers parenting classes, prenatal yoga, and baby sign language at 1345 St. Clair Avenue West, where we have been located since May 2016, consolidated into one beautiful central location in Toronto's Corso Italia neighbourhood. 
Sarah launched the company website in 2008, her house label June & Dane in 2010, and a second location in Toronto's Danforth neighbourhood in 2011. Evymama is still operated by Sarah, manager Heidi (since 2008), and a team of dedicated people focussed on serving and informing the mothering community of Toronto.  
We hope to serve you soon,
Sarah and The Evymama Team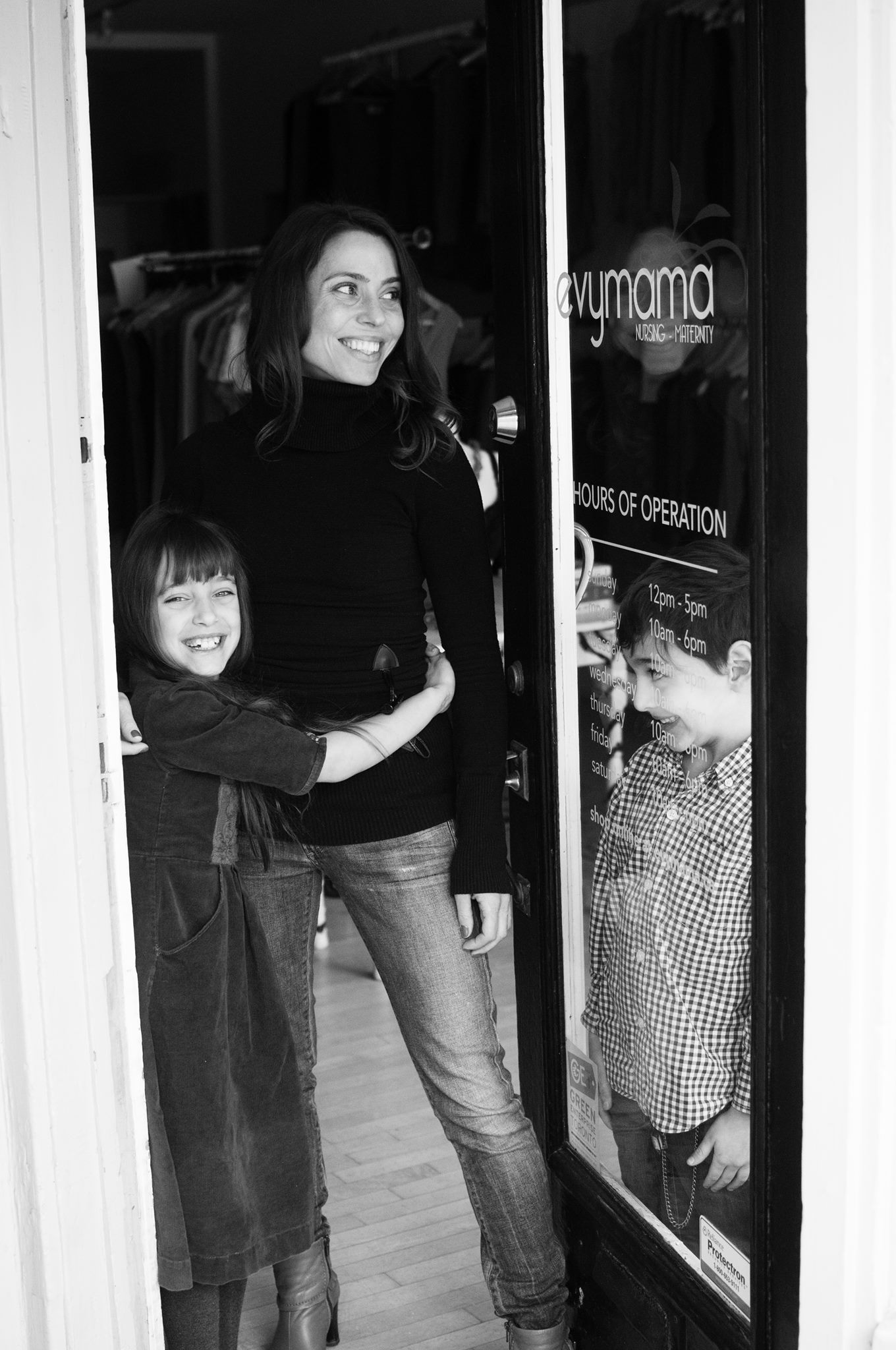 Sarah and her two eldest children at the original Evymama, circa 2012